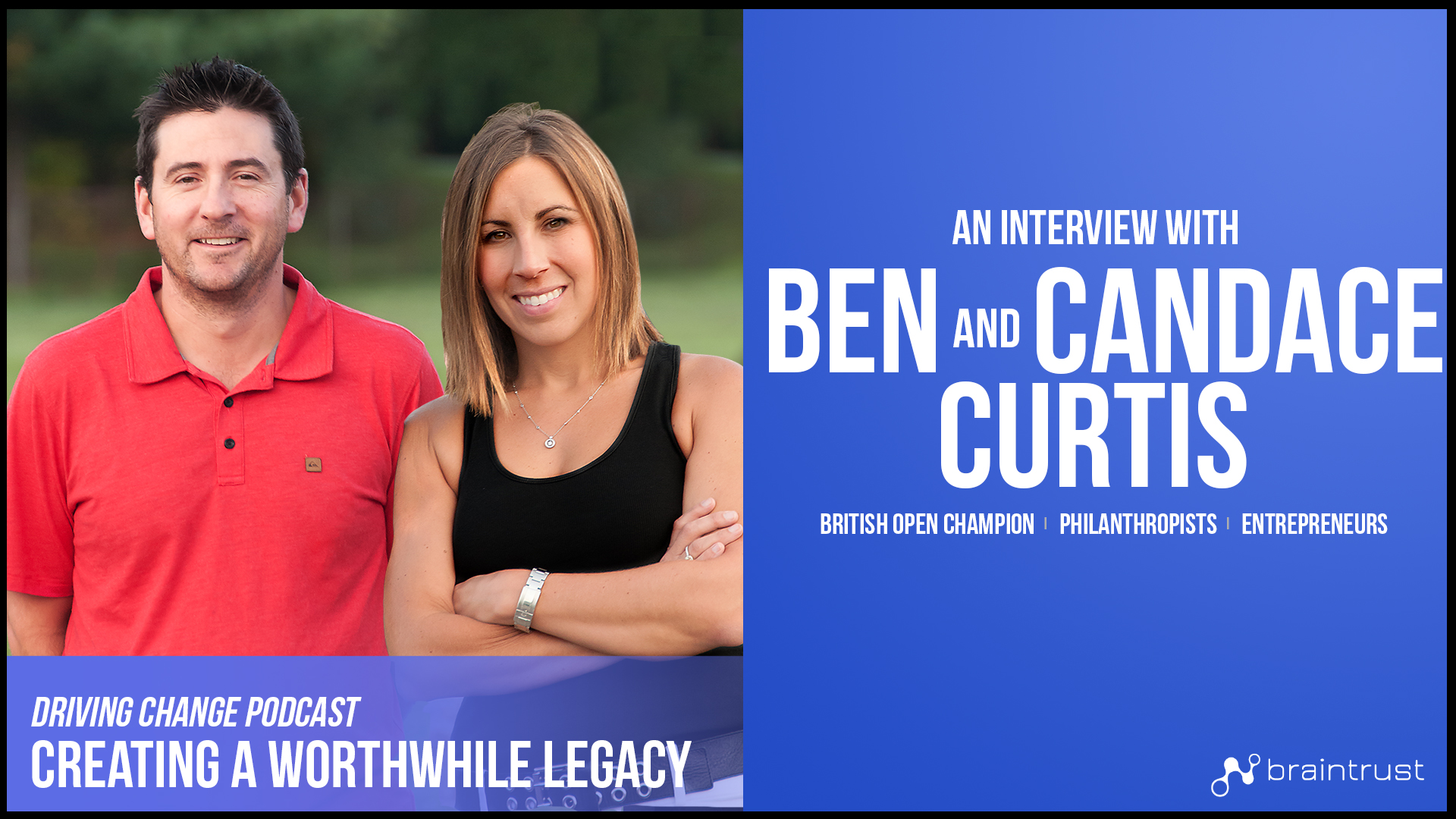 This week we have a special Friday podcast release to celebrate the Masters Golf Tournament beginning today! We welcome retired professional golfer Ben Curtis and his wife Candace to the show. We learn not only about golf but also the importance of giving back to the community.
      Ben played on the PGA for fifteen years after obtaining his card in 2003. His most notable win is the 2003 British Open with 3 other wins to follow at the Booze Allen Classic, 84 Lumber Classic and the Valero Texas Open. He also played in the 2008 Ryder Cup at Valhalla and helped successfully bring the Ryder Cup back to U.S. soil after 10 years.
      After retiring from golf on the PGA Tour, Ben started the Ben Curtis Golf Academy at The Country Club of Hudson in Hudson, Ohio. He's found a new passion in teaching children and preparing the golfers of our future. Following his passion for wine, he created a red blend, the Ben Curtis Cuvee, as well as a chardonnay through his exclusive label Fairway & Vines. Both are made by Rich Parducci, a fifth generation wine maker at McNab Ridge Winery in Mendocino County, just north of Napa Valley in California. A portion of the proceeds for every bottle sold goes back to the Ben Curtis Family Foundation, to help children in need in Portage and Summit counties.
      Candace played golf at Kent State University, where she met her husband Ben and graduated in 2002. She is the mother of two middle school-aged children in the schools that the Ben Curtis Family Foundation serves, and sees firsthand the need for food to be sent home throughout the school year and over long weekends. The Foundation is currently serving 4600 children in 6 school districts in northeast Ohio.
     Candace manages the corporate direction and strategy for BCFF. She works to share BCFF's vision with the communities we serve as well as many neighboring communities. Awareness is key for support and she will talk to anyone who will listen about how they can help. She maintains relationships within local schools to aid in the success of our programs there, and oversees marketing and event planning.