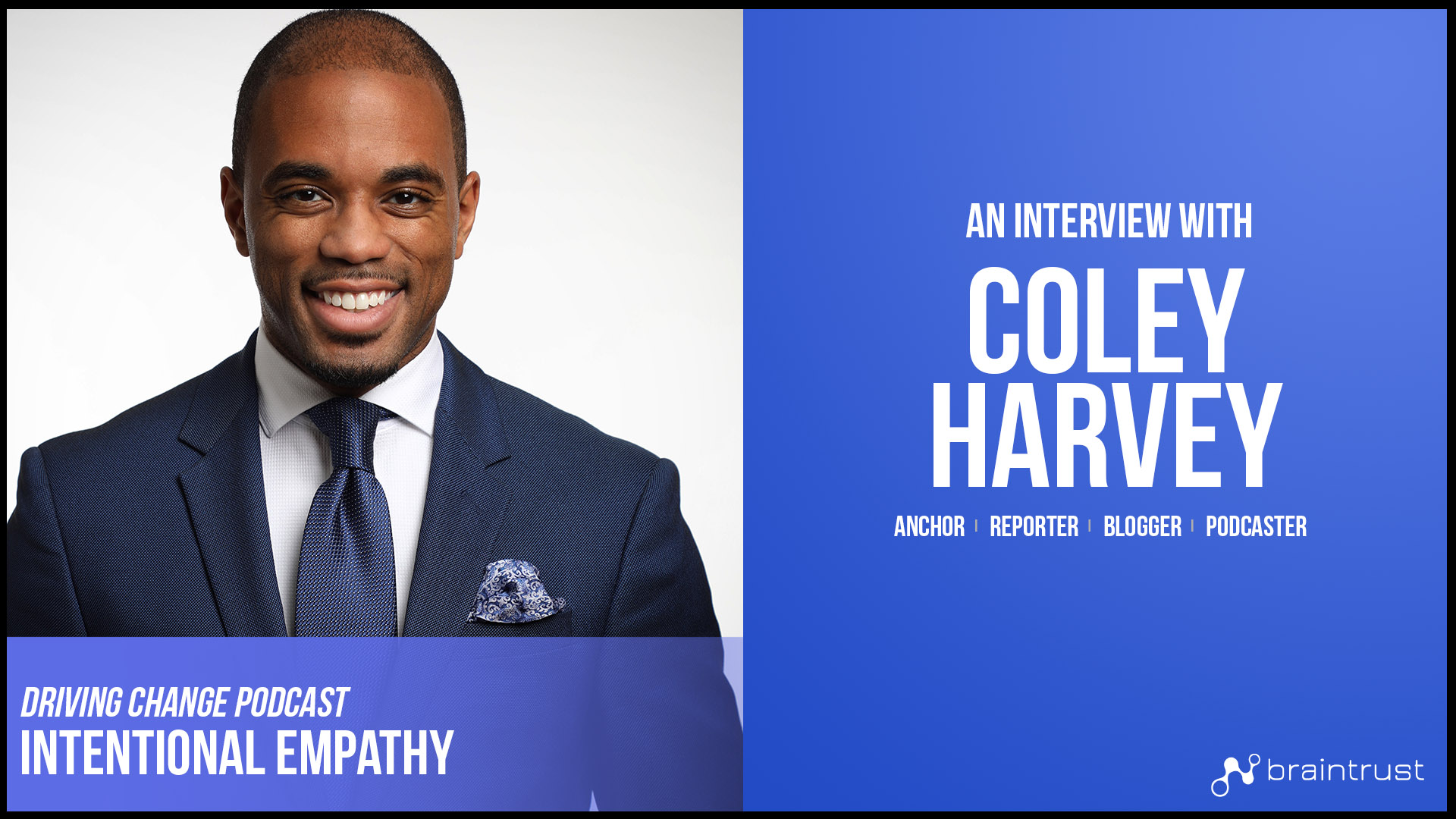 This week we welcome Coley Harvey to The Driving Change Podcast. Coley is an on-air personality for FOX Sports and the Big Ten Network, working as a sideline reporter on college football and Major League Baseball broadcasts. Based in Chicago, he also hosts studio shows for both networks.
Prior to joining FOX Sports and BTN, he lived in New York, where he was a general assignment reporter for ESPN. In that role, he appeared regularly on SportsCenter and other ESPN platforms. During his six-year tenure at ESPN, he also spent parts of two seasons covering the New York Yankees as a beat reporter, and three others based in Cincinnati, covering the Cincinnati Bengals.
Harvey has also had assignments outside of the NFL, MLB and college football. In October 2017, he was ESPN's lead reporter in Las Vegas covering the various sports connections to the shooting that killed 58 people and wounded hundreds of others. In June 2016, he was part of SportsCenter's coverage of the death of legendary boxer Muhammad Ali. He served as an on-site reporter, spending the entire week working in Ali's hometown of Louisville, Kentucky. Harvey was on the ground for ESPN the day after Ali's passing until after the memorial services that celebrated the fighter's life.
Prior to ESPN, Harvey served as the Florida State beat reporter for the Orlando Sentinel (2011-13). Before that, he covered Georgia Tech athletics nearly four years for The Macon (Ga.) Telegraph.
An Atlanta native, Harvey is a graduate of Northwestern University.