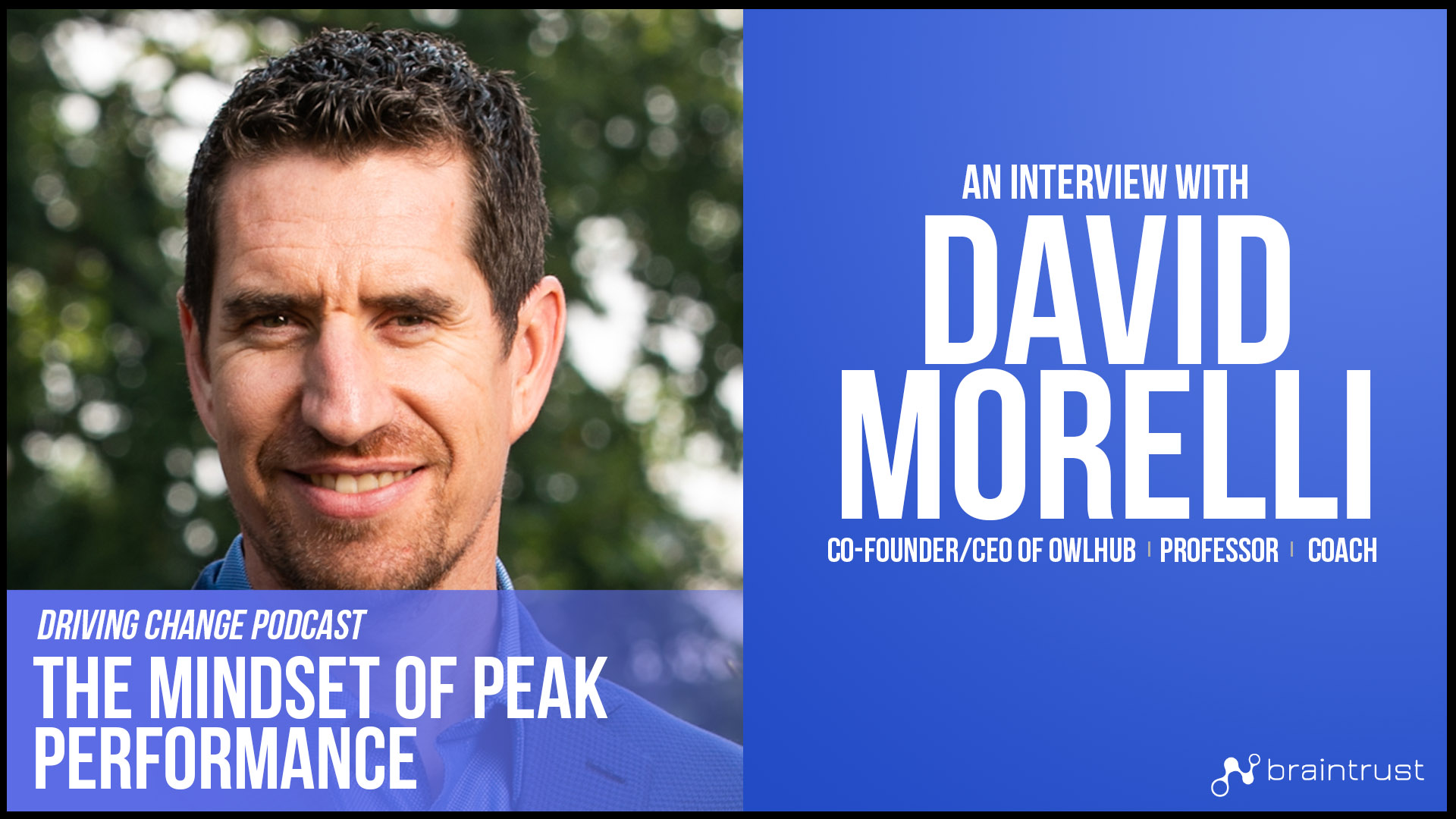 In this special INBOUND edition of The Braintrust Driving Change Podcast we welcome David Morelli. David is an expert in the neuroscience behind high performing leadership, and offers real world tips that will enhance your ability to lead and adapt in a disrupted virtual world.
David is the co-founder and CEO of OwlHub, Inc., a research-backed coaching & leadership development company. He is the host of Peak Performance Week, a free annual online event promoting cutting-edge productivity and leadership techniques for increasing individual and organizational results.
David is also a professor of leadership, communication, strategy, and entrepreneurship at the Executive MBA, MBA, and undergraduate programs at the University of Denver's Daniels College of Business. David has served as Executive Director for Executive Education where he designed and delivered leadership programs rated higher than MIT Sloan, IBM, and Lockheed Martin, achieving an instructor rating of 4.93/5.00.
In over 20 years of executive coaching and leadership development experience, David has become an expert in a wide range of arenas including neuroscience, peak performance, leadership, crisis management, persuasive communication, design thinking, storytelling, and more. David has coached millionaires, billionaires, musicians, movie stars, best-selling authors, and executives all over the world.
Additionally, David is the host and creator of a popular podcast, Enwaken, which has over 1.2 million subscribers and passed Oprah to hit #1 in two categories on iTunes. David has trained thousands in coaching and leadership immersive programs and has led worldwide programs attended by over 100,000 people.