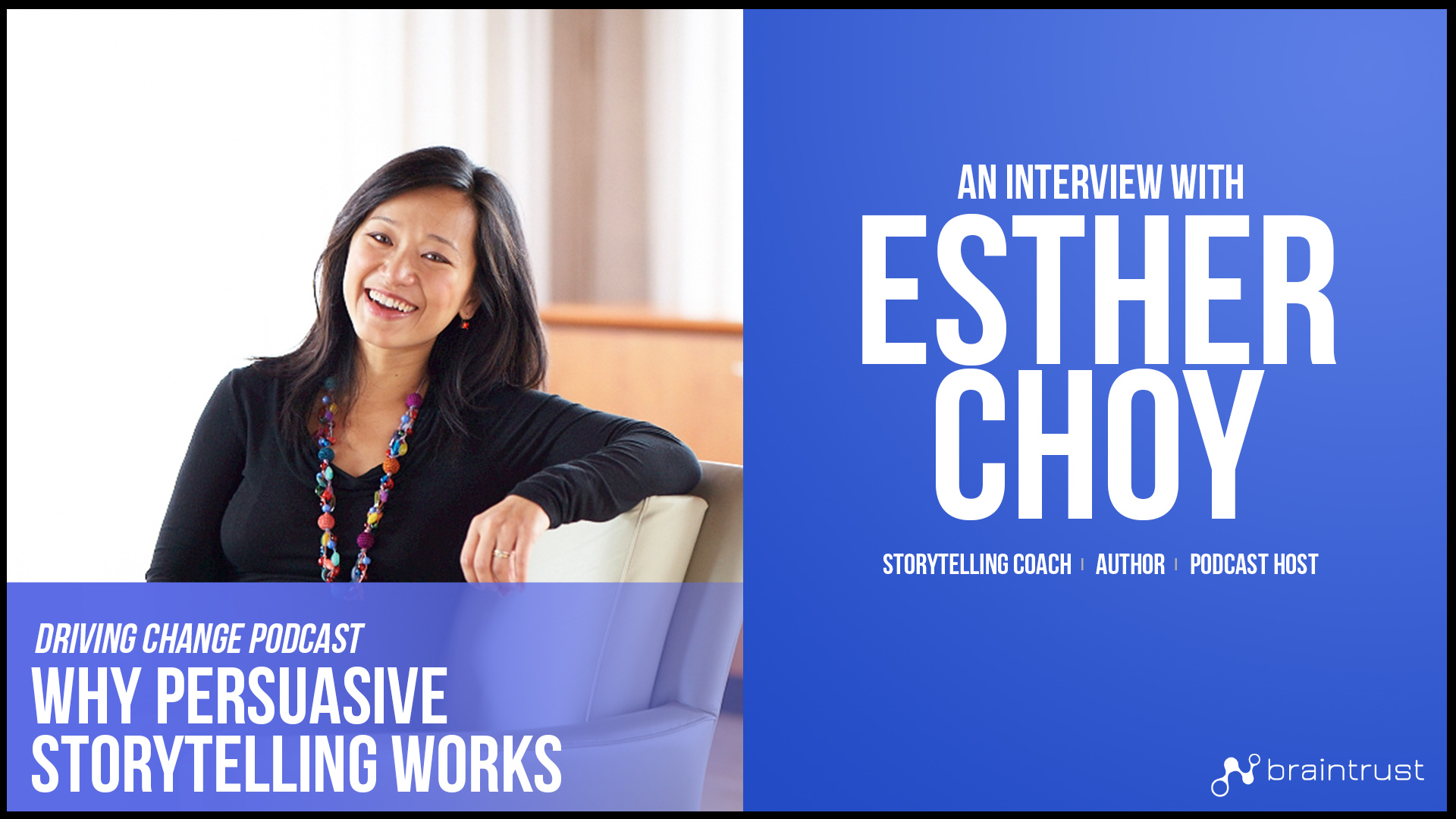 We are thrilled to welcome Esther Choy to the Driving Change Podcast! When Esther started Leadership Story Lab 10 years ago, she got a lot of blank stares whenever she said "I teach storytelling." People would search for the closest thing they knew. "You mean, like writing children's books?" Now, a decade later, almost all responses she hears are in the variety of, "oh, I just read an article on business storytelling!" It's now seen as a key leadership tool across industries.
      As President and Chief Story Facilitator at Leadership Story Lab, Esther has spent the last 10 years helping her clients raise investment funds, increase recruiting conversion by 20%, and get promoted and hired. She has helped thousands of clients tell their stories with purpose and power and persuade their audiences into action. She's worked with clients like Allstate, BP, Brookfield Asset Management, the Chicago Mercantile Exchange Group, Kraft, PayNet/Equifax, SC Johnson, Tyson Foods and United Airlines.
      In 2017, Esther released her book "Let the Story Do the Work," a business storytelling toolkit with templates, principles and examples. She is the host and executive producer for Kellogg School of Management's podcast, Family IN Business, and her work can be seen regularly on Forbes.com.