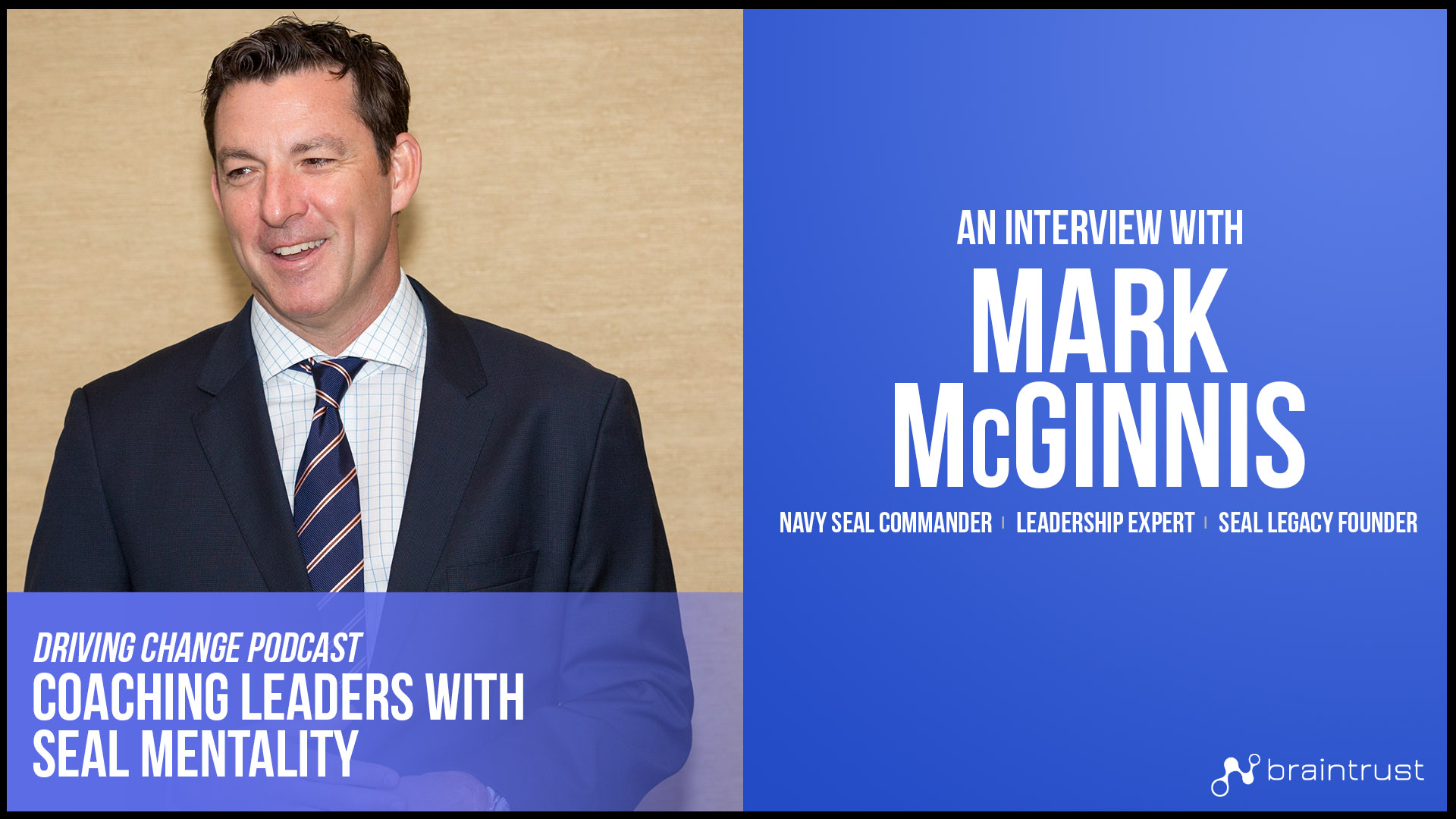 This week in honor of Memorial Day we are excited to share a special podcast with former Navy SEAL Commander Mark McGinnis. Commander McGinnis is a widely recognized leadership expert. Drawing on 24 years of Special Operations experience, Commander McGinnis applies his special operation forces' training and execution techniques to organizational leadership, leadership assessment, behavior and performance.
Commander McGinnis operates as a trusted partner in his approach to developing world-class leaders and building sustainable/accountable winning cultures through simple, repeatable processes that have been time tested and combat validated by the worlds' premier Special Operations Force.
His combined experience in the corporate world, as an athlete and as a Navy SEAL have equipped him with the unique ability to guide corporate leaders, athletics administrators, and professional/collegiate coaches in strengthening communication, handling conflict, driving accountability, and building teamwork.  As a highly sought-after leadership expert, his work has impacted NBA, NFL, PGA and LPGA coaches, players and organizations as well as multiple collegiate coaches and athletes.
Prior to completing his last tour of duty, Commander McGinnis was a regional sales director for Genzyme Biosurgery—a fortune 500 medical device company. After graduating from the United States Naval Academy, he went on to achieve a decorated career, defending his country, in what is considered the most highly trained and dedicated force in the field of global special operations.
He is the Founder and Managing Director of the SEAL Legacy Foundation, a non-profit organization that aids families of wounded and fallen United States Navy SEALs.
Commander McGinnis graduated from the United States Naval Academy, where he was also a four-year varsity football athlete.