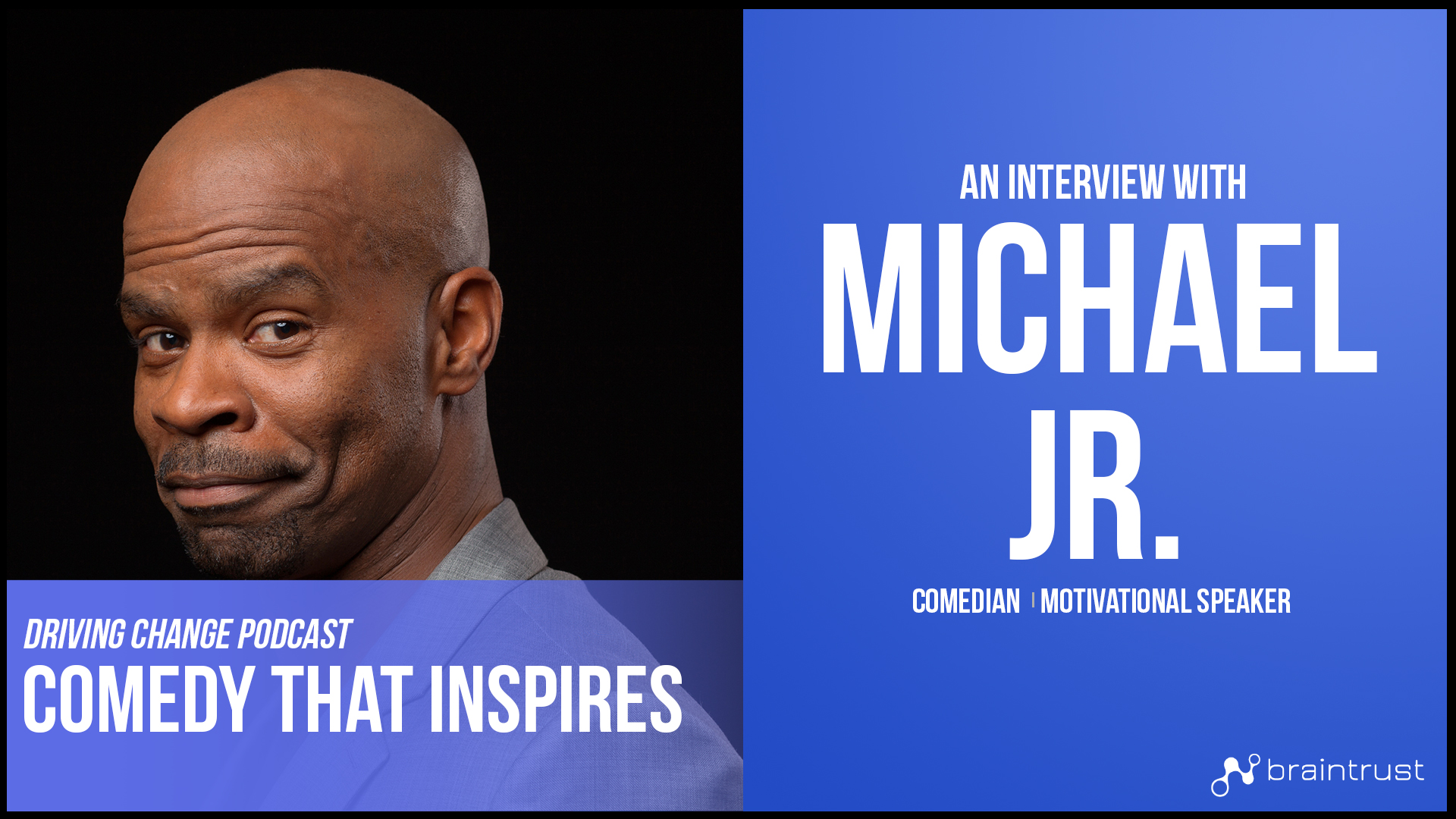 Michael Jr. is giving the world an opportunity to smile again…
Through stand-up comedy, Michael Jr. takes you on a comedic journey in a way you've never experienced before. Michael Jr. has spent his career making laughter common in uncommon places like homeless shelters and prisons while inspiring his fans through sketches, stand-up, short films and appearances in feature films.
No matter where you experience this man's humor, on-stage, on-line, or one-on-one, you get the same Michael Jr. – at ease, conversational, a sly sense of mischief, with a grasp of real-life culture-current scenarios that create waves of comedy that inspires.
Michael Jr. discovered his gift in a movie theatre in Grand Rapids, Michigan. A few laughs later and Michael Jr. transitions from the theatre seat to the theatre screen as a supporting actor in Sony Pictures' blockbuster movie War Room, and just recently released his latest comedy special in theatres: More Than Funny.
This week we welcome comedian and thought leader Michael Jr to our podcast. During this time when we all need a good laugh (and you will definitely laugh!), Michael shares how he fundamentally changed his approach to comedy, which led to incredible success in both his standup career and his professional development career. We can't wait for you to listen to this inspirational and timely message.
Michael Jr. TV Appearances: The Tonight Show, Comedy Central, TV One, The Late-Late Show, Jimmy Kimmel Live, BET's ComicView, CNN, The Tom Joyner Show, The Bob and Tom Show, DayBreak USA, Bryon Allen's Comic Unleashed, and ComedyTV.