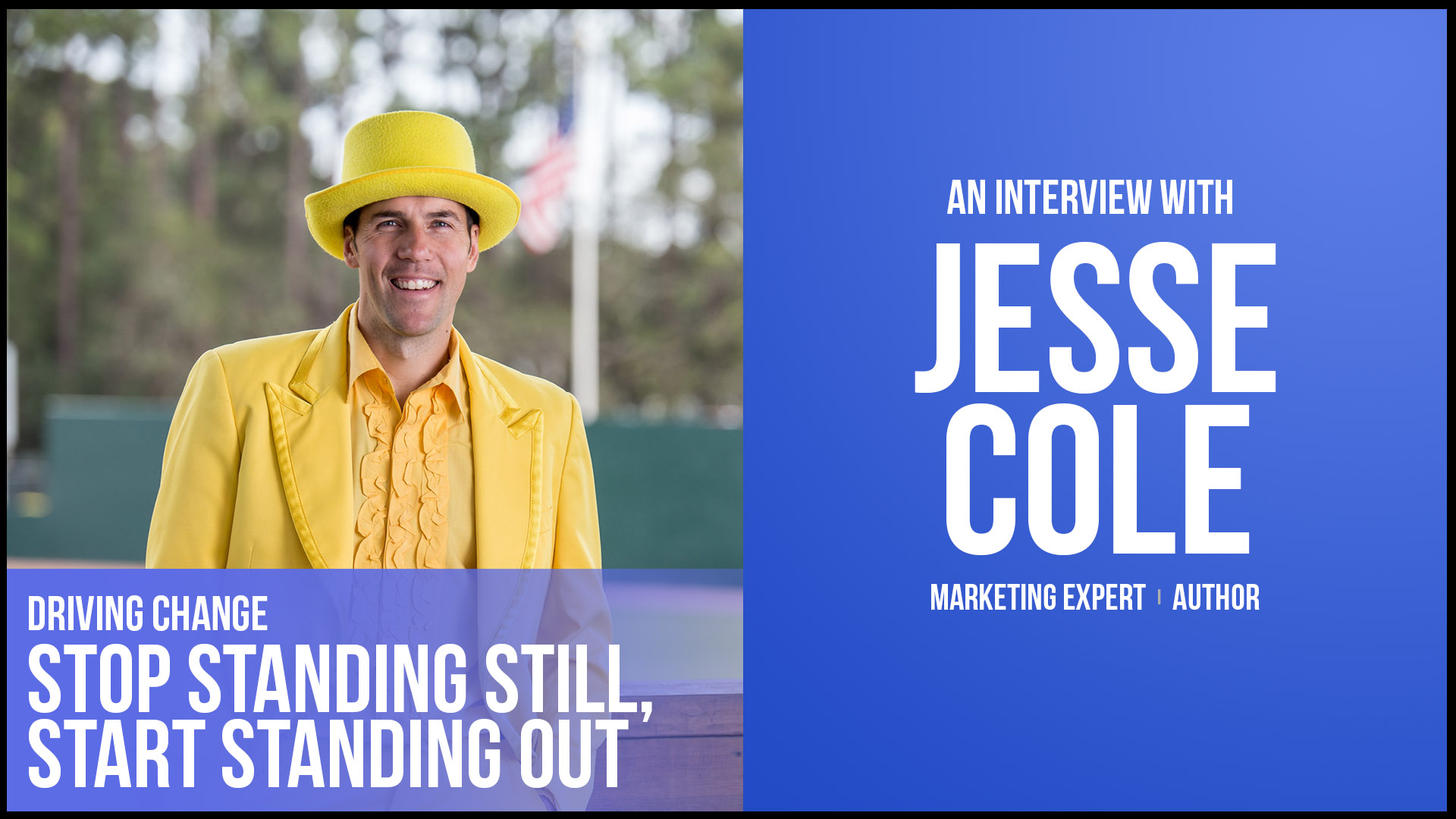 Jesse Cole is the founder of Fans First Entertainment and owner of the Savannah Bananas.His teams have welcomed more than one million fans to their ballparks and have been featured on MSNBC, CNN, and ESPN.
The Bananas have been awarded the Organization of the Year, Entrepreneur of the Year, Business of the Year and won the CPL Championship in their first year. Fans First Entertainment has been featured on the INC 5000 lists as one of the fastest-growing companies in America.
Jesse is an in-demand speaker and released his first book "Find Your Yellow Tux – How to Be Successful by Standing Out" in January of 2018. The book launched #1 in three categories on Amazon and has been sold in 18 countries. Staying true to his mantra, "Whatever's Normal, Do the Exact Opposite," Cole launched the book with a World Book Tour….at Epcot.
This week we welcome Jesse Cole, the owner of the Savannah Bananas baseball team and author of the best selling "Find Your Yellow Tux – How to Be Successful by Standing Out". Jesse discusses how he took a last-place team with very little attendance and transformed it into a phenomenon of sold-out games with 1000's of fans on a waitlist for tickets. He explains how he marketed himself and his team to become the premier baseball experience and how he took a "boring sport to watch" and turned it into an event where no one wanted to leave.