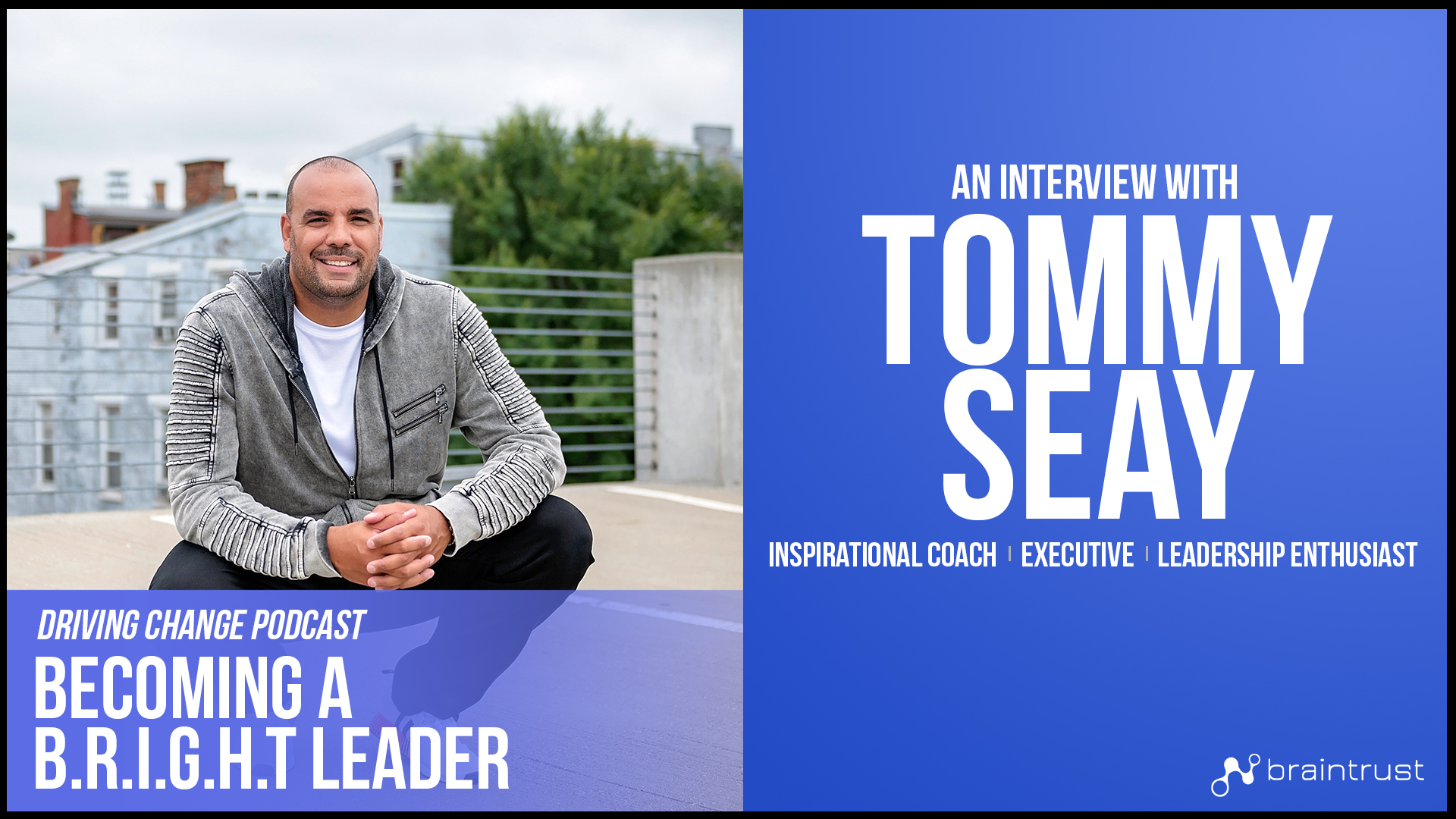 This week we welcome Tommy Seay to the podcast. Tommy brilliantly explains the origin of leadership and it's principles while taking us on a journey of how to apply them not only within corporate culture but in everyday life as well.
     Tommy lives to inspire, elevate, and optimize the performance of people. 
     Drawing from his broad experience first as a Division I athlete, then as a prominent youth sports coach who developed numerous collegiate level athletes, and finally leading high performing teams within the Fortune 100 business sector, Tommy has come to find out how critical leadership is to the performance and well-being of both people, teams, and organizations. 
    As society finds itself troubled on every side, Tommy believes in our ability to apprehend a brighter future through the building of BRIGHT leaders: individuals who leverage their leadership gifting with a deep sense of purpose and responsibility to create meaningful change. Tommy is the creator of an upcoming website called Lead Bright which is aimed as motivating and inspiring people toward purposeful leadership.