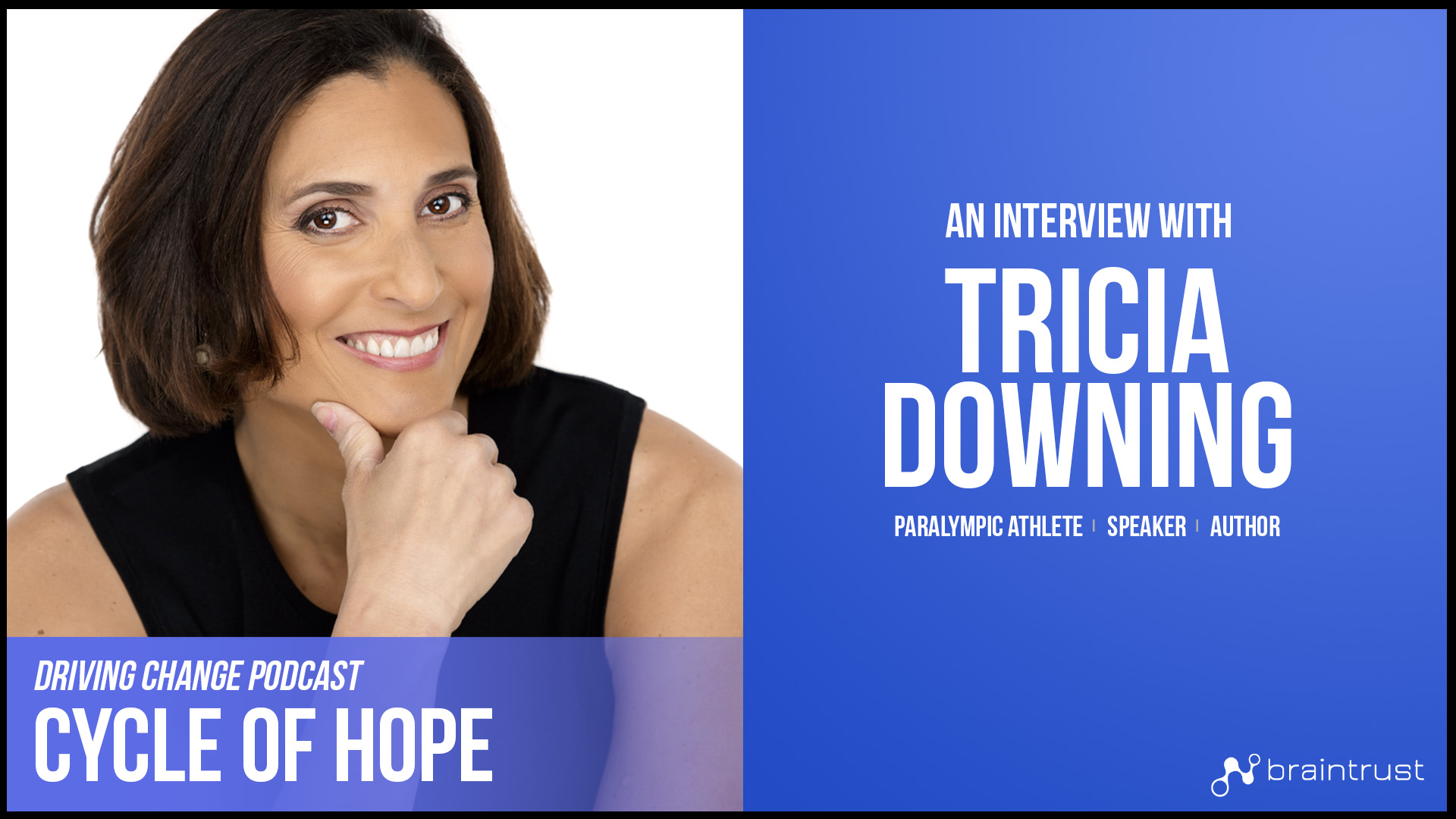 With the Tokyo Olympics beginning this Friday, we are excited to share this special podcast interview with our very own Olympian – Tricia Downing. Tricia's story is not that of your typical olympian, but her story will motivate, inspire, and amaze you.
      On September 17, 2000, Tricia went from being a competitive cyclist to a paraplegic requiring a wheelchair for mobility. Her life was changed forever, but Tricia's competitive spirit and zest for life continued on. Making the transition from able-bodied cyclist to an athlete with a disability, Tricia has completed over 100 races, including marathons and triathlons since her accident. She was the first female paraplegic to complete an Ironman triathlon and qualified for the Hawaii Ironman World Championship twice. Tricia competed in triathlons for 10 years until being recruited by US Rowing to try to make the US rowing team for the 2012 Paralympics in London. With the games just around the corner, Tricia pushed hard and fast and instead of making the team, suffered injuries to her back and hip, thus ending her career and requiring several surgeries.
     Not to be kept down, Tricia once again pivoted and found herself in a foreign situation – learning the Olympic sport of target shooting. Always the competitor, Tricia worked hard and earned a spot on the 2016 Paralympic team and competed in Rio. 
     In addition to her sports pursuits, Tricia has taken an active leadership role in her community as a peer mentor to others experiencing spinal cord injuries, she founded Camp Discovery (and subsequently The Cycle of Hope non-profit) dedicating 10 years to helping female wheelchair users gain confidence and self-esteem through a yearly sports and fitness retreat. Additionally, she serves on the board of USA Shooting, which is the National Governing Body for the Olympic sport of shooting.
     Tricia published her memoir: Cycle of Hope—A Journey from Paralysis to Possibility in June 2010, with the second edition released in January 2017. In August of 2018, she published her first fiction novel Chance for Rain.