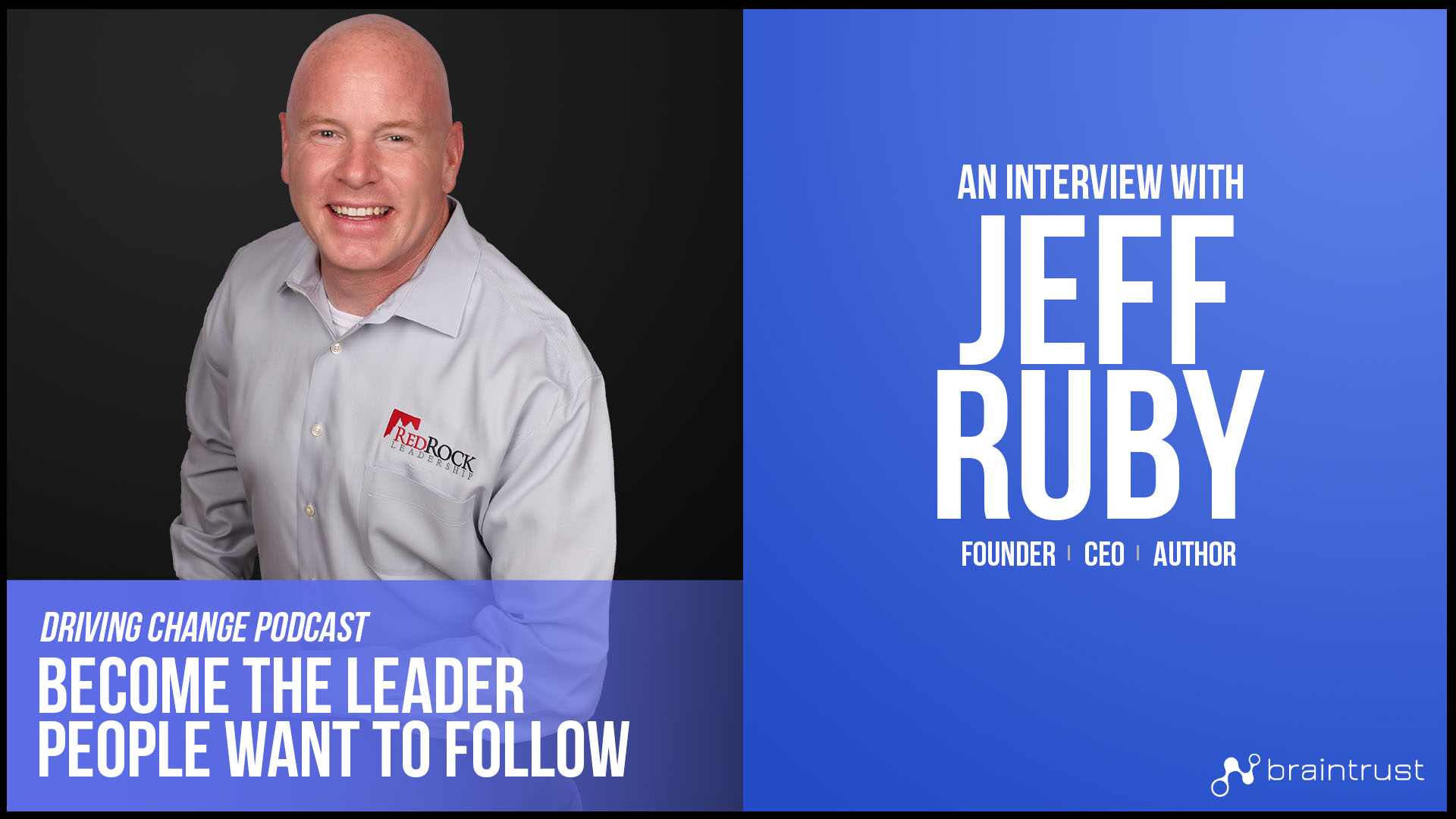 This week we welcome Jeff Ruby, the founder of Redrock Leadership, and an expert in leadership training. Jeff takes time to breakdown why both empathy and integrity should be high on the list of leadership qualities, and how they both are integral in helping you become the leader people want to follow.
     Jeff began his business career in his hometown, earning a degree in Business Administration at the University of Akron. After graduating, Jeff created a successful career in sales—in one case, increasing a company's sales by 800% in only four years.
      He leveraged his sales record into his first business (which he ultimately sold for profit), The Ruby Group, which focused on training sales teams across the country. In addition to sales training and leadership, Jeff's extensive experience includes marketing, business strategy, job costing and profitability analysis.
     In 2010, Jeff started RedRock Leadership, a company with a game-changing strategy for dynamic business growth and leadership. A compelling speaker, Jeff continues to inspire not only his clients but business leaders across the country, incorporating stories from his own experience as well as his love of baseball and coaching. He also hosts the RedRock Leadership Podcast.
     Jeff and his wife, Tracey, have successfully raised two beautiful daughters and currently reside in Tampa Florida with their dog, Rosco. Follow Jeff and RedRock at  RedRockLeadership.com, on Facebook @RedRockLeadership, or on Twitter and Instagram @RedRockLeader.