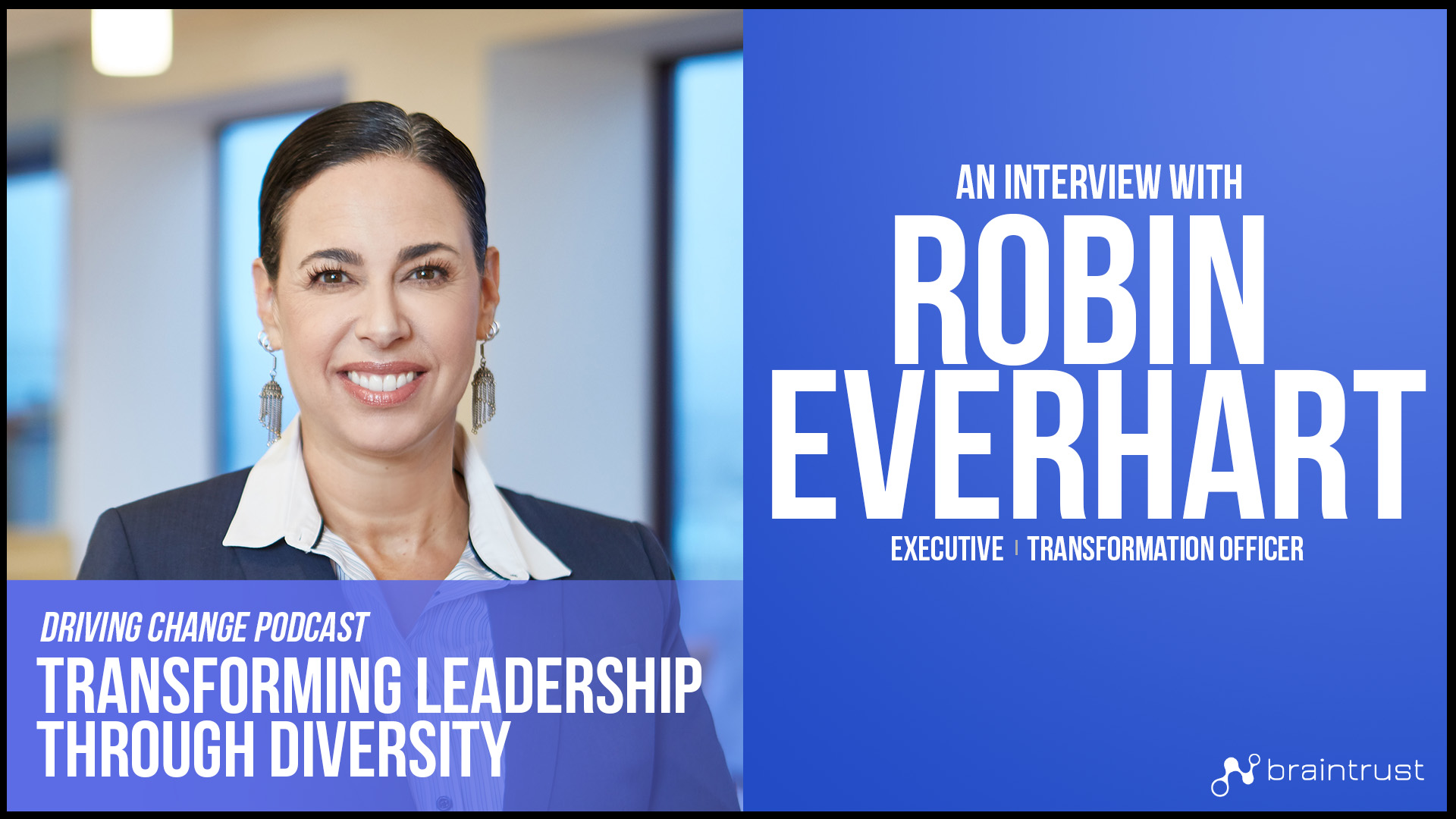 This week we welcome Robin Everhart to the podcast. Robin shares her life experiences both personally and professionally, and provides invaluable guidance for being the best authentic version of yourself. Robin recognizes and celebrates the differences in her teams, and discusses the benefits of diversity in the workplace. Robin's story will be an inspiration to anyone who listens!
    Robin Everhart joined Louisiana Pacific in April 2019. She is responsible for leading LP's global human resources strategy and driving organizational effectiveness and transformational change to create a high-performance business culture. In her role, she leads talent acquisition, leadership development, diversity and inclusion, organizational design, cultural development, employee education and training, corporate communications, compensation and benefits. Prior to joining LP, Everhart served in a variety of executive, leadership, and operational roles within Fortune 500 companies including: Cintas Corporation, The Home Depot, and Winn-Dixie Stores, Inc.
    Everhart is a member of the Louisiana Pacific Executive Team and has held multiple advisory and board positions for private and non-profit organizations including: ArtsWave, Talbert House, Miami University Center of Business Excellence, Women's Food Service Forum, Xavier University Williams College of Business, St. Aloysius Orphanage, American Heart Association. Robin has served as keynote speaker, panelist, subject matter expert, and executive presenter at various conferences, corporations and universities. Robin's leadership messages have also been shared in written form as well as via podcasts.
    Throughout her career, Robin has been recognized in many capacities including: Top Executive in Corporate Diversity by Black Enterprise Magazine, one of Ohio's Top 12 Business Women by the Ohio Diversity Council, YWCA Career Woman of Achievement, one of Ohio's Most Powerful and Influential Women by the National Diversity Council and Civic Leadership Award by Venue Magazine.
    A native of Connecticut, Robin transitioned to the south to earn her degree from the University of Georgia and currently resides in Nashville, TN with her husband, dogs, and three wonderful daughters.